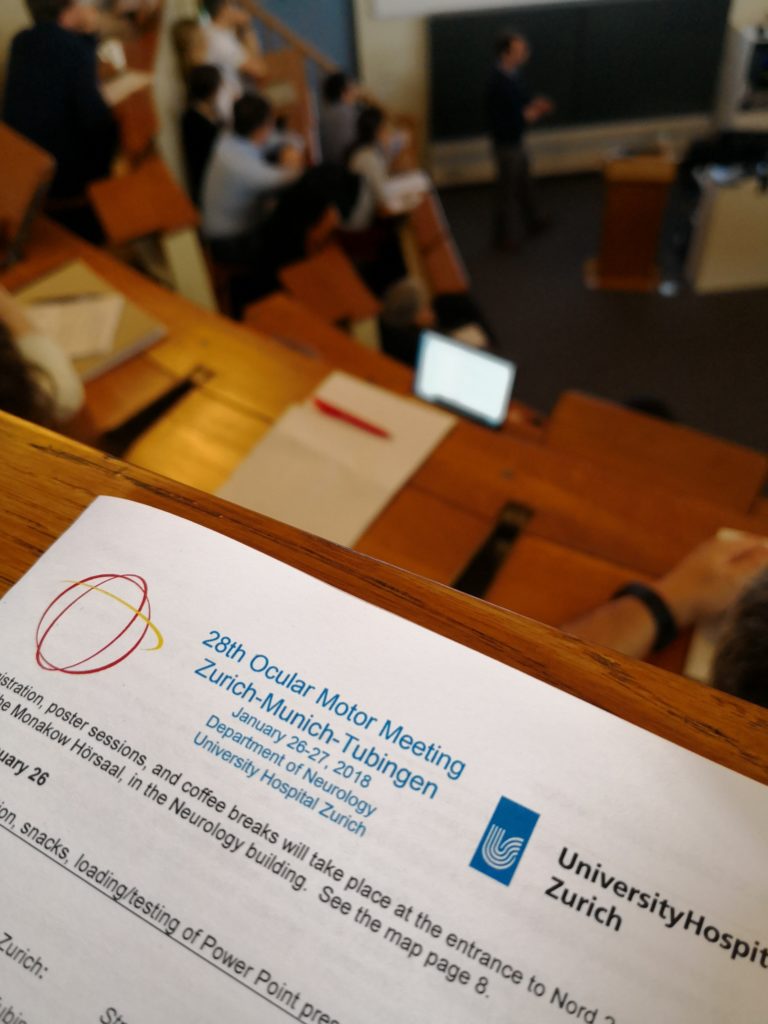 We participated in this year's annual oculomotor meeting of the Zürich, Tübingen, and Münich communities. This time around, the meeting took place in Zürich.
We refer to this meeting locally as the MüTüZü meeting because of the names of all three cities involved, but there were also presentations by neighboring cities like Antwerp.
The meeting features an interesting mix of clinical and basic research, and primarily on topics related to oculomotor control and disorders of the oculomotor and vestibular systems.
Our lab made several presentations at this meeting on neurophysiology, behavior, and also methods for analyzing eye movements.
The exposure that we get to clinical studies in this type of meeting is very interesting for us, and it makes us think more closely of potential applied aspects of our research.