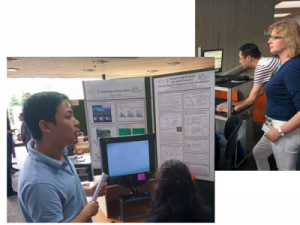 Our lab is participating in the university's public open house event (Tuebinger Fenster fur Forschung – Tuebingen Window on Research).
We have a booth with eye tracking demos during the day and a Science Slam presentation at the end of the event.
The photo shows Chen, Alla, and Tian manning our demo booth.